aboutus
Southwest Blinds & Designs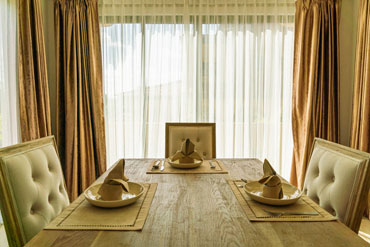 ----
----
----
Selection
We offer a large selection of products
Southwest Blinds & Designs carries a complete line of products from the world's leading manufacturers. Click on the links below to find out more about these products.
Customer
Testimonials
Jody Petrie


Installation of blinds was without incident. The measurement was correct and the look was as I expected. Based on my experience I would use this company again.

Irene Ferguson


I have recently had blinds installed and was impressed that dates and times were kept with appointments. The blinds were installed in a timely manner. I now have an order in for another blind and am hoping for the same great service.

Joan Mathews


I called this company to restring a broken shade which had been purchased some years ago at a different retailer. The re-stringing material was not available to them so they arranged to ship the shades to the manufacturer. The shades came back from the maker with a defect, so were sent again and came back with another defect. The store went to bat for me and got the manufacturer to make completely new shades. The woman at the store made numerous phone calls and sent photos on my behalf, and the installers made 5 trips to my home. The store essentially made no money from this deal, yet they were helpful to me every step of the way. This is what I call excellent service.

Anna Dunn


GREAT EXPERIENCE!!! Very professional,knowledgeable, friendly and timely. They took great pride in their company and work ethic.Good variety of products to choose from. Valuable input while making decisions. Can't wait to use them again!

Donna Ahearn


We had bought an outdoor shade from the previous company that was at this location, right before they changed hands. Just over a year later, the chain to operate that shade had rusted completely. We went in to see if the new owners could order us a new chain, and they couldn't have been nicer or more helpful. They gave us a replacement plastic chain (which will never rust - much better for our outdoor shade), provided instruction on how to install it, and didn't charge us anything for it. It works like a charm! I would definitely go back to Southwest Blinds & Design for any future window covering needs.

Bertha Adams


I recently moved from Maryland to VenIce and our new home was complete with plantation shutters. Unfortunately several louvers were non functioning. I randomly called Southwest Blinds and Design because I had attempted to repair it myself. Much to my surprise the center bar was glued causing me to disconnect all ten louvers. I needed HELP! I called Dawn . She initially said: don't worry just bring the bar in and we can see if we can help you. There is a house call for service and if we can not fix the shutter I do NOT want you to pay for a house call. She also reassured me I wasn't the first person to have the same problem. Garcia was in the shop when I stopped by to leave the bar. He was very reassuring they would do a good attempt o fix my issue.

David T


Purchased four Hunter Douglas patio blinds in 2018 and I wasn't really happy with the installation. Recently the pull string broke on one of the blinds and I called the Southwest Blinds for warranty / repair and spoke to Dawn. She told me that they were new owners and our home is out of the service area, but we were able to work out an agreement for the extended travel. An installer came to the house as scheduled, removed the damaged blind and a few weeks later two installers came back and installed the repaired blind. The installers were professional and did a great job. I have to admit Southwest Blinds exceeded my expectations, and you really don't mind dealing with an issue when it is handled in a professional manner by the manufacturer and local vendor. Thank you.

Frank Burger


Took in 3.blinds for repair. When they returned from Hunter Douglas (H D) only 2 worked. One was sent back to H D which they lost. Southwest Blinds and Designs had H D replace 2 new blinds so they would match in the room all at no cost to me. Dawn did a marvelous job. She is very knowledgeable, patient, and professional We greatly appreciate what they did for us.